Mian Muhammad Nawaz Sharif has served as the prime minister of Pakistan for three non-consecutive terms. Sharif is the longest-serving prime minister of Pakistan having served a total of more than 9 years.
Born into a well-to-do family in Lahore, he entered his family business upon his graduation. His father founded the Ittefaq Group of Industries which is today a large conglomerate dealing in steel, sugar, paper, and textiles.
Already a successful industrial by the time he entered politics, he put his astute administrative sense to good use in his political career as well.
He was born on 25 December 1949 in Lahore, Pakistan. His father Muhammad Sharif was an industrialist and businessman.
His parents had migrated to Lahore from Amritsar in 1947 following the partition of India. His father founded the Ittefaq Group of industries.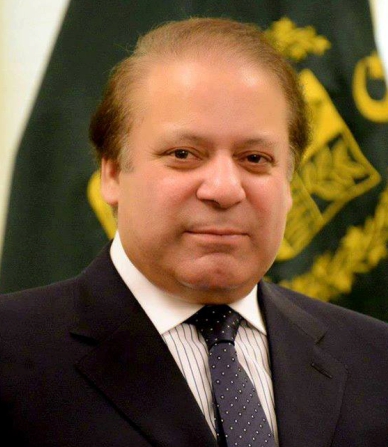 He received his primary education from Saint Anthony High School after which he went to the Government College University (GCU) from where he graduated with a degree in art and business. He then enrolled at the Law College of Punjab University in Lahore and earned a law degree.