"Pakistan is the pivot of the world, placed on the frontier on which the future position of the world revolves."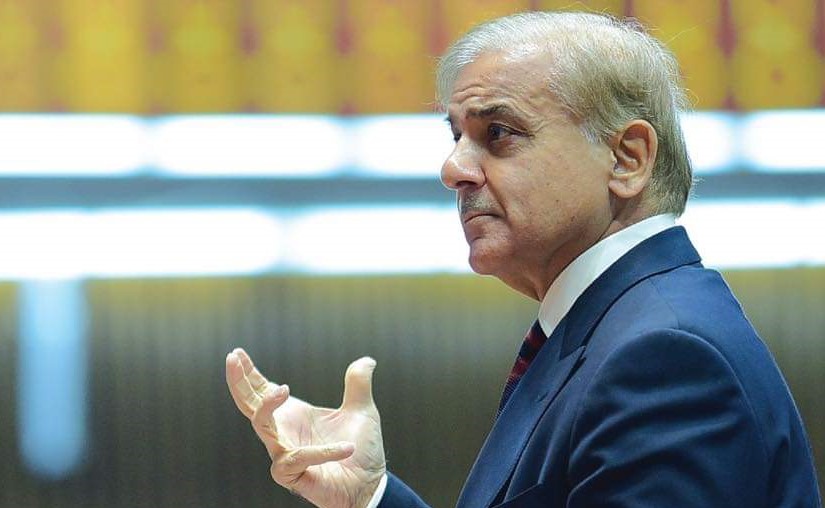 Quaid-e-Azam Mohammad Ali Jinnah
(Interview to American 'LIFE' Magazine, January 1948)
Pakistan stands at the cusp of historic transition from one elected civilian government to another within the constitutional framework. The prospect of the people exercising their democratic right to elect a government of their choice can rightly be billed as historic, given the chequered political history of this country marked by many ebbs and flows.
Today, when I look at my 30-year track record of public service, I remember my abruptly terminated first term as your Chief Minister in 1997-1999, followed by over one year in various prisons across Pakistan, until I was 'forced' against my will to board an aircraft into exile.
For a man driven at breakneck speed, in the service of his people for two years, these were for me a miserable ordeal as valuable time was wasted.
Two and a half years later in 2003, I was diagnosed with a rare, aggressive cancer and had to be rushed from Saudi Arabia to the United States. It was a close-up encounter of Life with Death.
But even as I was rolled into the operation theater, those present will verify, that I was still only speaking of nation building; a vision that was ruthlessly disrupted.
As soon as the prognosis after surgery confirmed that the cancer had not spread to my lymph nodes, and a complete recovery was possible, I believed beyond doubt that Allah had ONLY bestowed me with a new lease of life to serve His people unto my very last breath. Through a miracle of Almighty Allah, I was returned to serve Punjab in 2008, from where I had left it; but this time, I was a cancer survivor.
People have often called me a man in a hurry. I know serving the people is a race against time, to deliver, to get things done and that has always been my top priority.
However, our effort has not been in vain. Wherever I have traveled as PML(N) President recently in different parts of Pakistan, Karachi, Mardan or Matiari, people have spoken with one voice:
They desire the same quality of honest, efficient governance so that like their fellow citizens in the Punjab, their lives can also be changed for the better.
The PML(N) led government in Punjab focused on the social sector development as a matter of priority through a broad-based reform package. The ongoing efforts for transformation of educational and health fields are aimed at empowering people through meaningful investment in uplifting their standard of living and making them agents of national development.
At the Centre, the performance of the PML(N) led governments is measurable against each target. Even the worst of our critics cannot help acknowledging the progress we have made in the realms of energy, economy and extremism.
On the energy front, the government has added a total of 11,000 MW to the national grid during the last five years, supplementing our generation capacity of 18,000 MW that was developed over the last 66 years. With it, the dark days of load-shedding will be
behind us very soon.
In the economic realm, Pakistan has achieved a growth rate of 5.8 percent during the FY 2017-18 – the highest in the last 13 years, plus the lowest inflation in Pakistan's history — less than 4%. Despite challenges, the economy remains stable, and resilient, poised for an upward growth trajectory in years to come.
What the Quaid-e-Azam envisioned 70 years ago is being realized today in the form of CPEC and Pakistan's pivotal role in regional connectivity. We launched CPEC in 2013 and, Inshallah, we shall complete CPEC ensuring its fruits benefit all of Pakistan.
All of you know there are some things I never compromised on, since these are sacred to my core values: selfless service to the people, especially caring for the common man, selection on merit, zero tolerance for corruption, and protecting and promoting the interests of Pakistan.
The Manifesto 2018 of Pakistan Muslim League(N) aims to ensure that the voices of people from across the country are heard, their issues highlighted and solutions provided. The consultative process was a bottom up approach, starting at the local level, making this a representative document of what the people of Pakistan expect from the largest national and democratic party of Pakistan.
From the desire for a good life of the people of Matiari district in Sindh, to the aspiring youth of Mardan in Khyber Pakhtunkhwa, and from the spirited residents of Lahore to the hopeful people of Loralai in Balochistan; this document is not just a manifestation of the aspirations of the people of Pakistan but a promise which only the Pakistan Muslim League(N) can deliver on.
If, by the Grace of the Almighty, the PML(N) is victorious, we shall extend our ability and energy to all our provinces equally, so that the country achieves good governance and raising our beloved motherland to the heights of glory as envisaged by our Founding
Fathers, Allama Iqbal and the Quaid-e-Azam, as well as the Madar-e-Millat Mohtarma Fatima Jinnah.
As you all have known me since the 1990s, my life is an open book. I have been a fighter all my life: Fighting cancer, fighting corruption, fighting qabza mafias, fighting false allegations, fighting for inter-institutional harmony.
I am now ready for the biggest fight of my life on July 25, the fight for Pakistan and all its people, to build a better tomorrow so that you and your children can live in peace and prosperity, Inshallah, building democracy through the power of the ballot.
Quaid-e-Azam Zindabad, Pakistan Zindabad
Mohammad Shehbaz Sharif
President, PML(N)